Program Evaluation Courses
The Program Evaluation Master's Degree and Certificate courses are delivered entirely online by accomplished and respected evaluation professionals. The suite of courses covers each of the main components of the evaluation process. The coursework is highly skill-based and provides students opportunity to learn with and from classmates and instructors.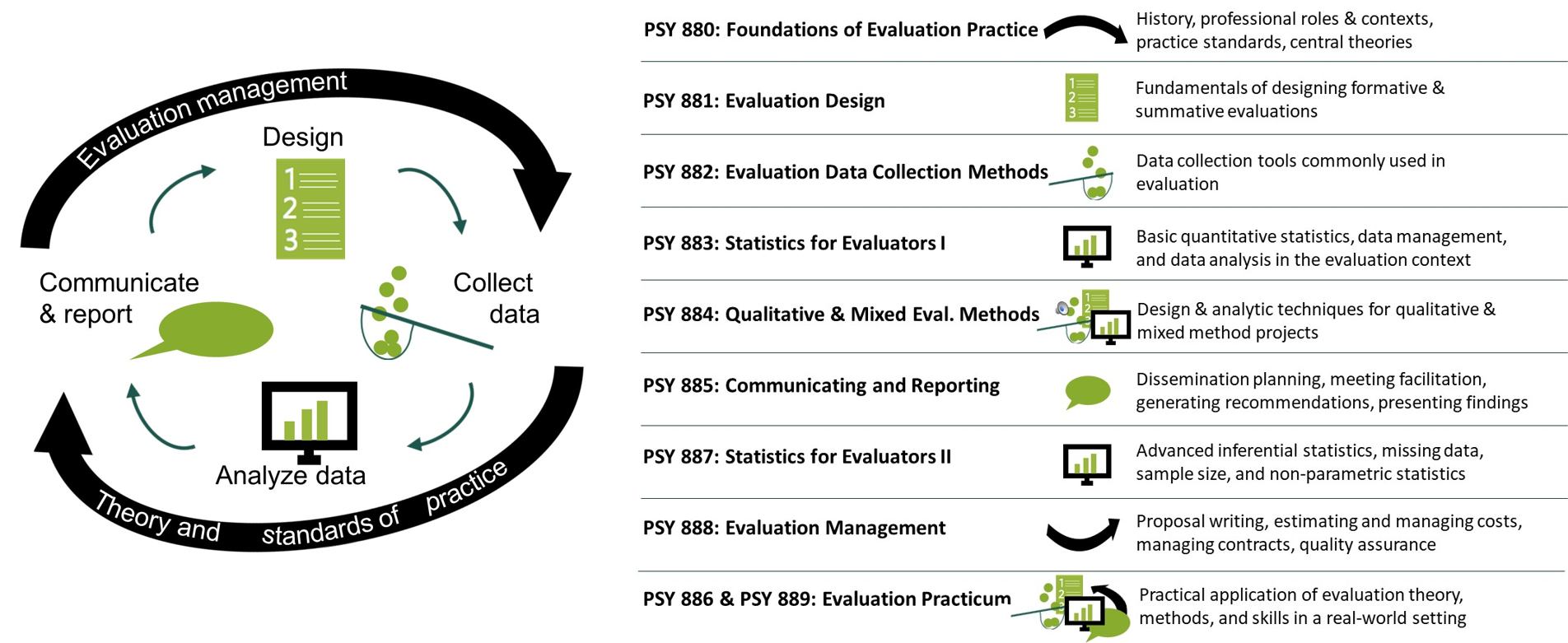 Course Descriptions
To read more about the courses, click on the + to the right of the course name. Here you will find a description of the course, the semesters in which it is offered, and a list of the American Evaluation Association Evaluator Competencies (PDF 210KB) to which the course is aligned. 
Program Requirements
To earn the Master of Arts in Program Evaluation, students must complete the full suite of courses offered. This includes eight core content courses (24 credits) and a three-semester practicum sequence (13 credits).
To earn the Graduate Certificate in Program Evaluation, students must complete four of the eight core content courses (12 credits) as follows: 1) PSY 880: Foundations of Evaluation; 2) either PSY 881: Evaluation Design or PSY 884: Qualitative and Mixed Method Evaluation; and 3) any two of the other core content courses not already completed.
All of our courses except the practicum (PSY 886 & 889) can be taken for professional development through the MSU Lifelong Education program. Contact us to find out if there is space available.
Find more information about the course requirements on the Programs page.